Relocating for Panasonic?
Look no further.
De Soto Panasonic Updates:
Get Email Updates:
Interested in receiving EDC and Panasonic Updates? Submit your contact information below.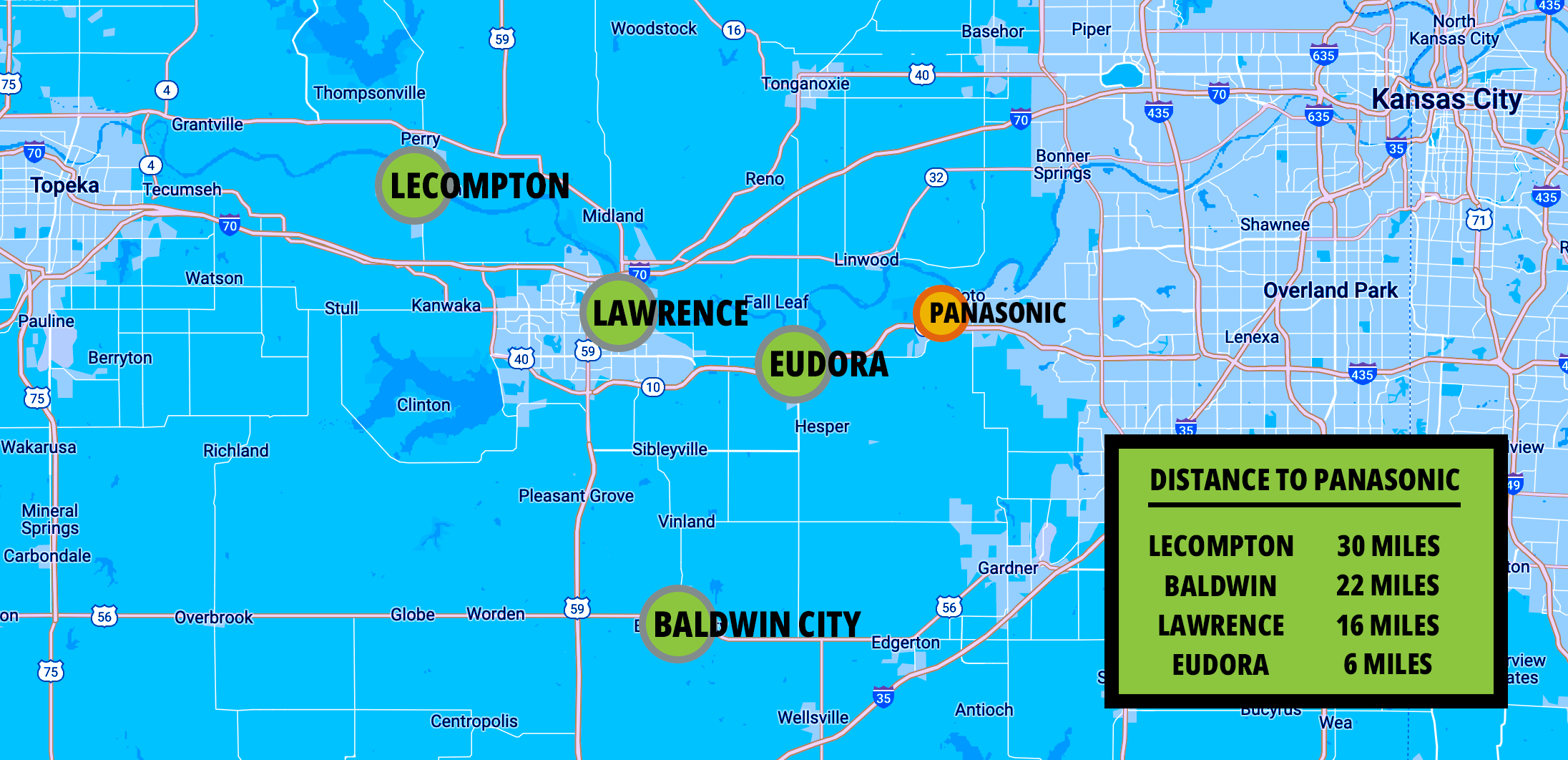 Douglas County
= Education
In Lawrence and Douglas County, we value education and the road to learning is well traveled here. From Pre-K to post-graduate studies, students benefit from the area's well-deserved reputation for excellence in education. The University of Kansas is an anchor in the region, known for its quality academics and renowned research programs.
Douglas County
= Entertainment
Douglas County
= Healthcare
"The forward thinking of the EDC of Lawrence – Douglas County puts us in a position to take advantage of the location of the new Panasonic Battery Plant in nearby De Soto. The Douglas County communities have so much to offer new investors, workers and residents – It is exciting to showcase our tremendous possibilities."
EDC of Lawrence & Douglas County
718 New Hampshire St. Lawrence, KS 66044