Our team at the Kansas City Area Development Council (KCADC) has long valued our partnership with the team at the Lawrence EDC.  We know that whether we ask for a project data response or need assistance with a client hosting opportunity, the Lawrence EDC team is going to deliver at the highest level of professionalism.  We know that we are only as good as our partners—we are fortunate that the Lawrence team is consistently at the top of their game.
Tim Cowden
President & CEO
Kansas City Area Development Council
Economic development is our job and part of our responsibility is to help business and industry find a home in the Lawrence area. Whether you are locating a new company or expanding an existing business, we're here to help you identify the best location for your organization. We have business park space, pad-ready sites, and available industrial land ready for you to develop.
To see an interactive map of IG Zoning that may be eligible for the Catalyst Program, click here.
The green spots on the map are the two Lawrence Opportunity Zones. Sites in that area may be eligible for the federal program.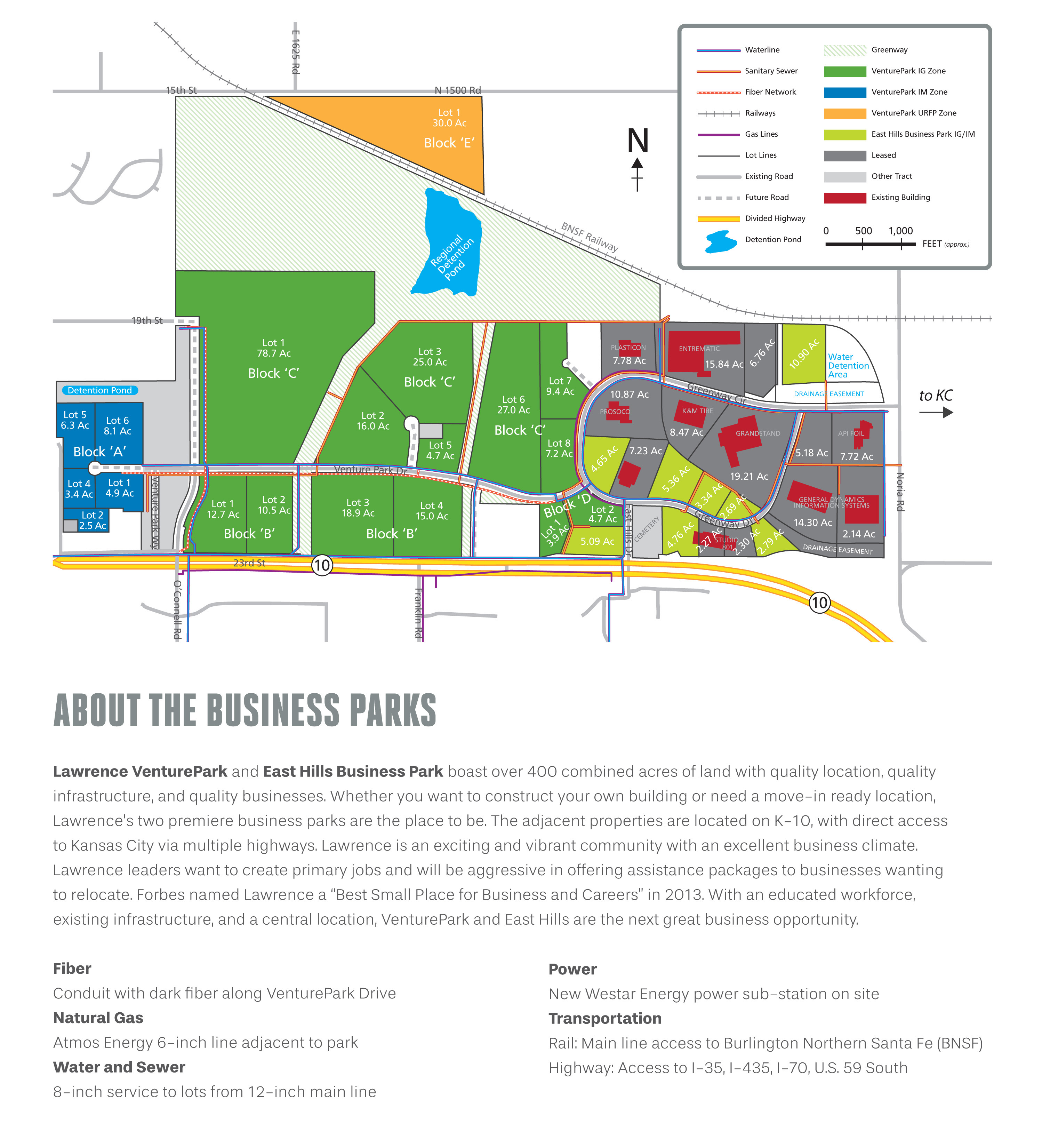 EDC of Lawrence & Douglas County
718 New Hampshire St. Lawrence, KS 66044