RECOGNITION
East Lawrence and Delaware Street Commons named to Best Neighborhoods in Kansas
The Journal by the Kansas Leadership Center
Areas & Neighborhoods
Lawrence boasts big city amenities while holding on to a deep sense of community. Our city is friendly, active, diverse, and passionate. We earn plenty of national recognition, treasure our rich history, and boast highly educated citizens. 
Lawrence is just 45 minutes west of Kansas City and 30 minutes east of the state capital of Topeka. Lawrence is the seat of Douglas County, which is also home to Baldwin City, Eudora, and Lecompton, three excellent communities that contribute greatly to our region. Downtown Lawrence features one of the most visited tourist attraction in the state, Massachusetts Street, lined with locally owned shops, restaurants, music venues, and plenty of history. Lawrence Public Schools maintains neighborhood elementary schools around the city. No matter your style, Lawrence and Douglas County has a place for you.
East Lawrence
East Lawrence was voted one of the best neighborhoods in Kansas by The Journal from The Kansas Leadership Center. The Journal says that East Lawrence is a "diverse, working-class neighborhood with Victorian-style homes, bungalows, limestone cottages, and 21st-century sustainable homes." You'll see yard art, murals, and the bustling Warehouse Arts District, home to local eateries, startups, and art galleries.  Full of character and charm, East Lawrence is full a history experiencing a bustling revival.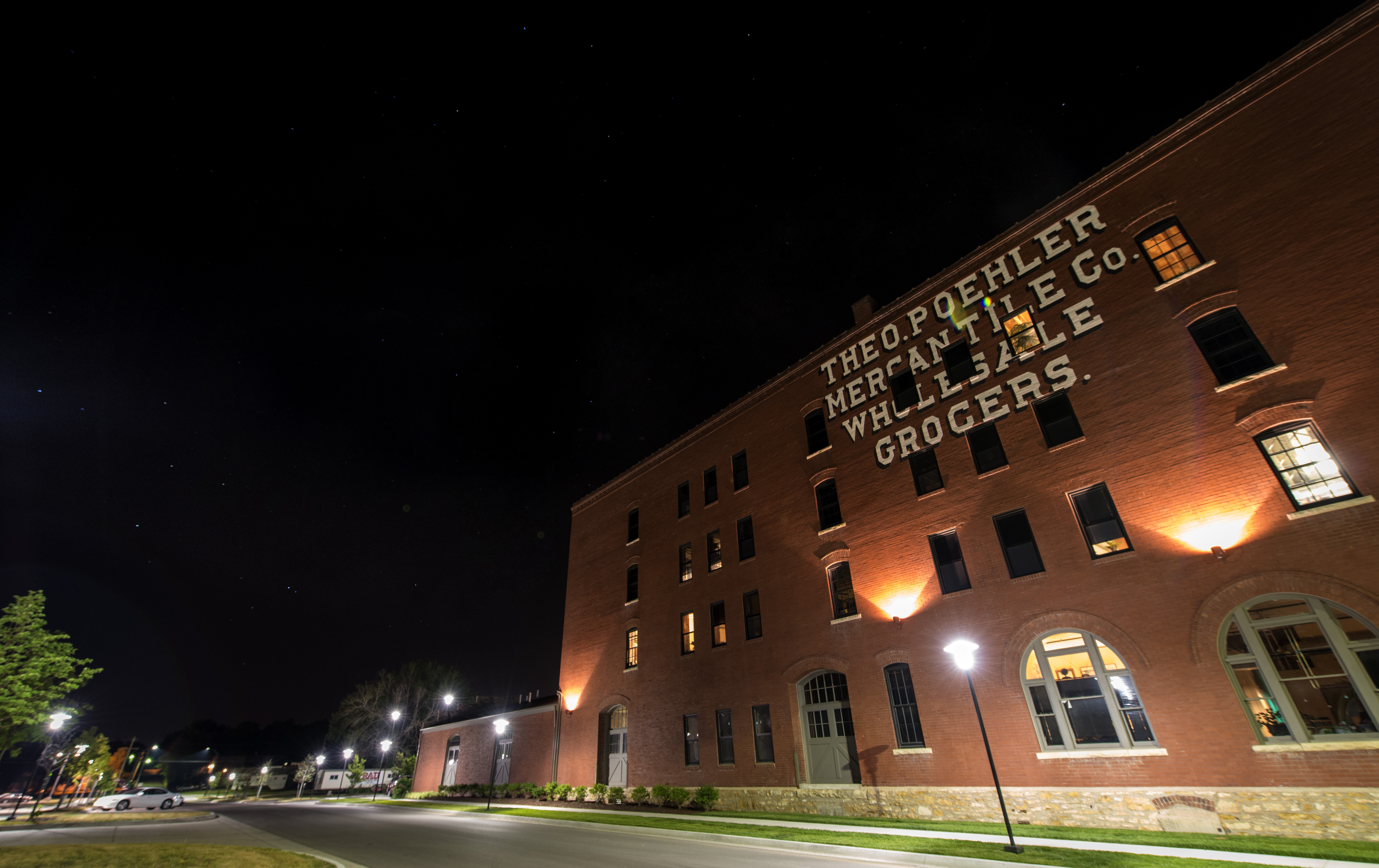 North Lawrence
North Lawrence, north of the Kansas River and adjacent to Downtown, has a style all of its own and prides itself of being one-of-a-kind. You can find fun and unique shops full of antiques and restaurants featuring local produce and barbecue. North Lawrence is home to a beautiful trail along the Kaw, with plenty of opportunities to enjoy all four seasons in Kansas. The established neighborhood has seen its share of growth with unique, custom homes alongside historic bungalows. A certain pride comes with living in North Lawrence, and for good reason.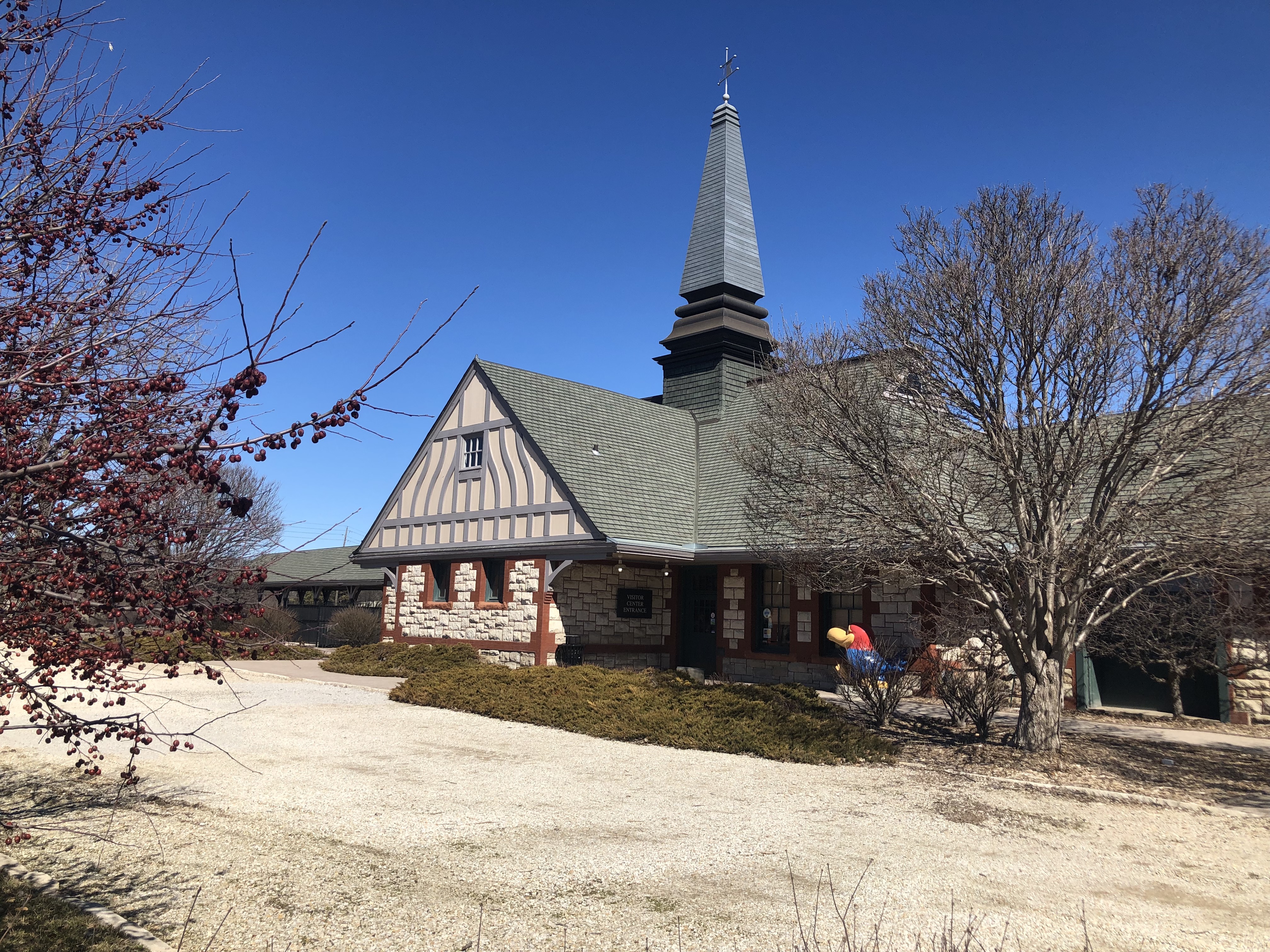 West Lawrence
West Lawrence is the newest part of Lawrence as the city continues to grow. It's home to restaurants, retail, upscale shopping plazas, Rock Chalk Park and Sports Pavilion Lawrence, and Theatre Lawrence. Head further west and you'll run into Clinton Lake where you can fish, swim, hike, boat, and camp. West Lawrence boasts plenty of new construction and established neighborhoods. There's no shortage of entertainment, dining, shopping, or outdoor activities.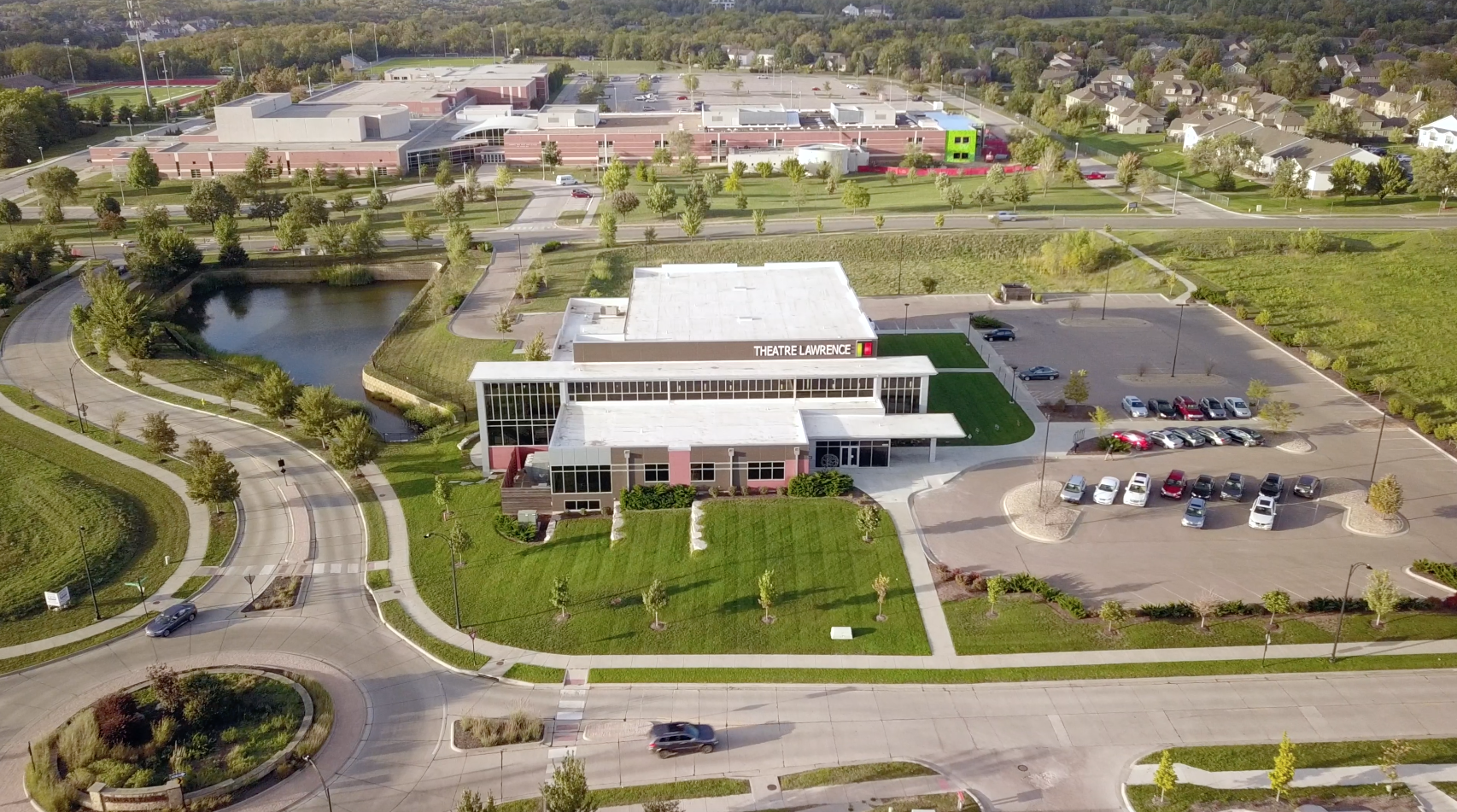 South Lawrence
With the completion of the South Lawrence Trafficway, South Lawrence has easy access to Kansas City and Topeka, and growth is underway. A mix of established neighborhoods and brand new homes, South Lawrence is home to the Prairie Park Nature Center, Mary's Lake, miles of trails, and the Baker Wetlands with its new Discovery Center. Discover nature, grab a bit to eat, and shop all the great retail on South Iowa Street.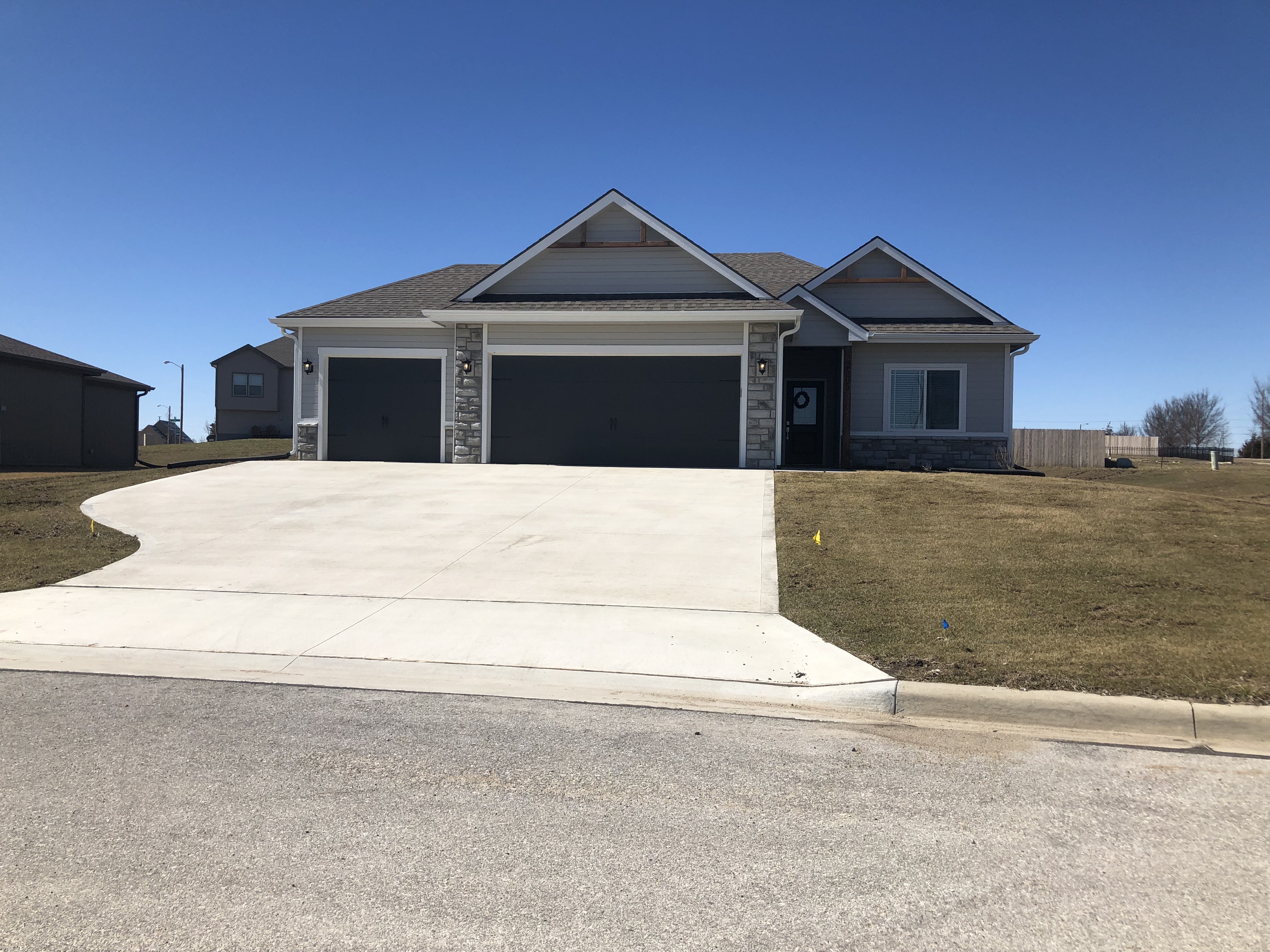 Baldwin City
Baldwin City is about 15 miles south of Lawrence and home to Baker University, the oldest four-year university in the state of Kansas. Baldwin City originally began as a trail stop on the Santa Fe Trail and continued to grow around Baker University. Baldwin City is also home to the Midland Railway, which operates excursion rail trips on the first railroad line south of the Kansas River, built in 1867. Since 1957, Baldwin City has hosted the Maple Leaf Festival, which attracts nearly 25,000 visitors each year on the third full week in October. The family event features a parade, arts and crafts, a quilt show, theatrical performances, history tours, train rides, and live music.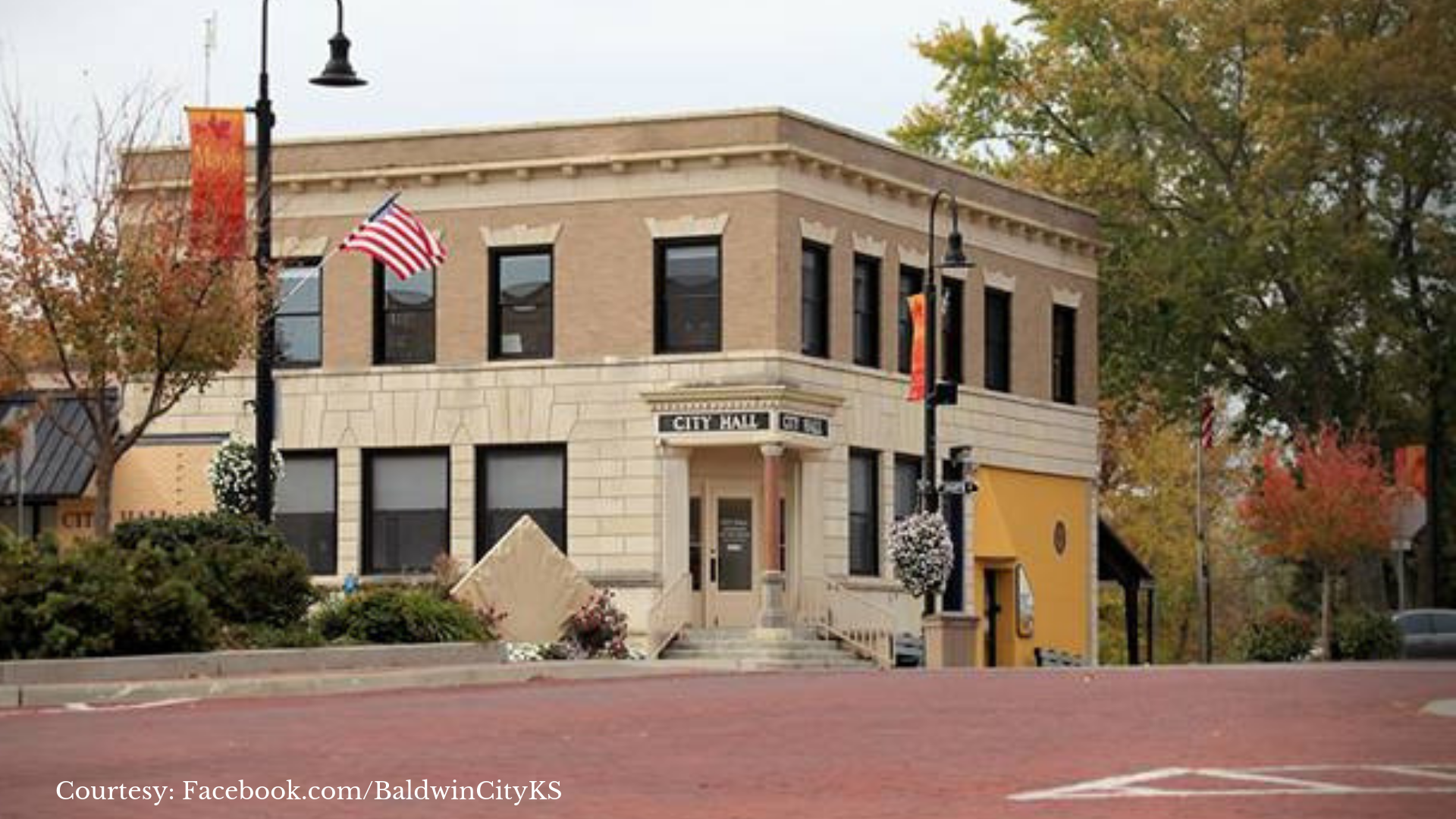 Eudora
Eudora is about 10 minutes east of Lawrence and 15 minutes west of Kansas City. Located near a university city and a world-class metropolitan city, Eudora holds on to a distinct small town atmosphere and is a great place to raise a family. Eudora has a charming downtown and a fascinating history dating back to the Kansa Indian Tribe.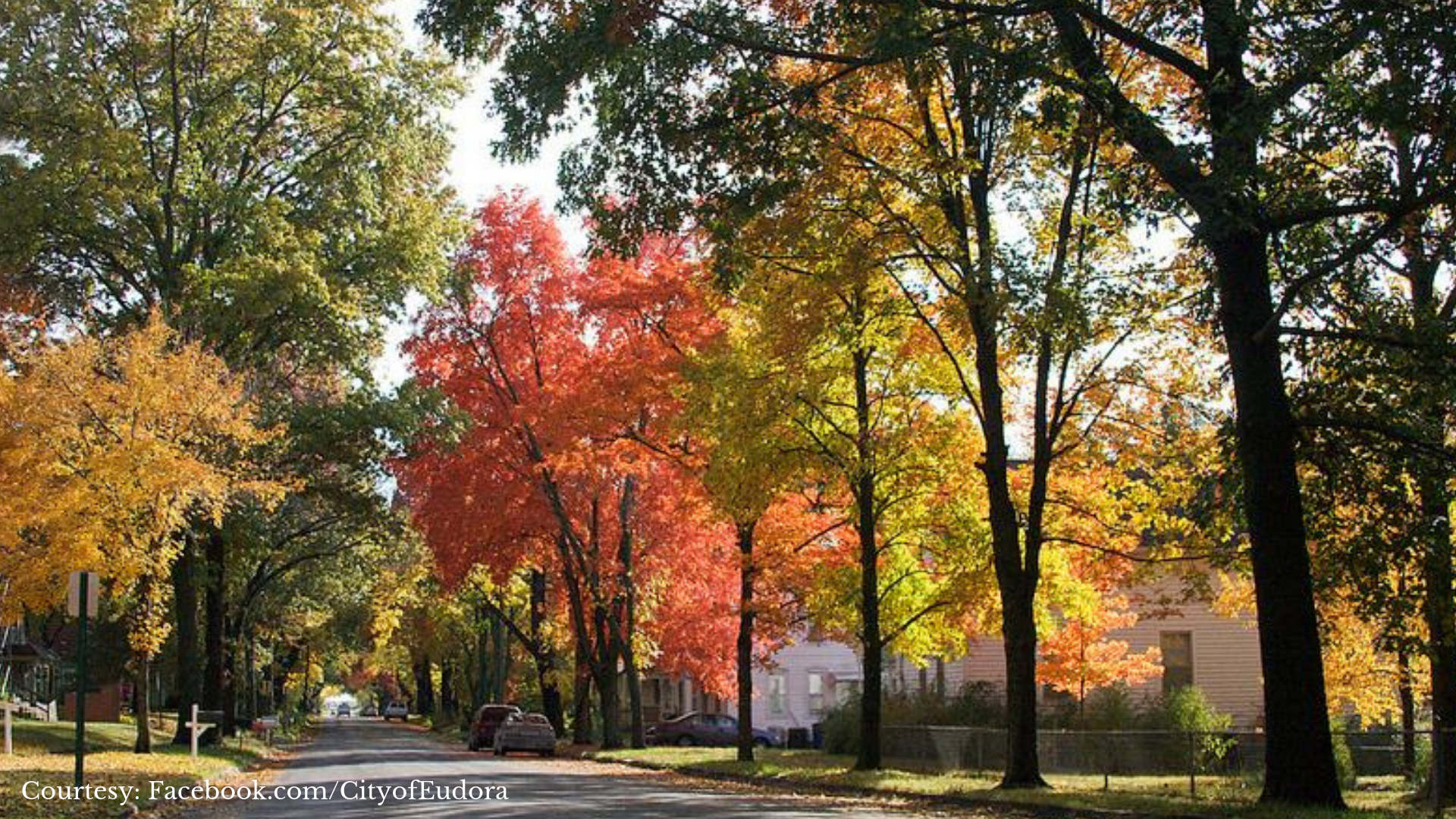 EDC of Lawrence & Douglas County
718 New Hampshire St. Lawrence, KS 66044